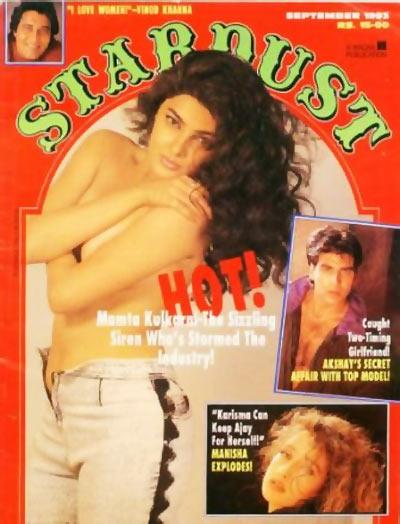 Despite a sweet face and screen presence, Mamta Kulkarni wasn't in the same league as her peers Karisma Kapoor, Raveena Tandon and Divya Bharti.
The best way to grab attention led her to pose topless on the cover of Stardust magazine. It worked too.
Although her exposure and pomposity may seem a tad meek in today's scenario, she's the original deal.
Image:
Mamta Kulkarni