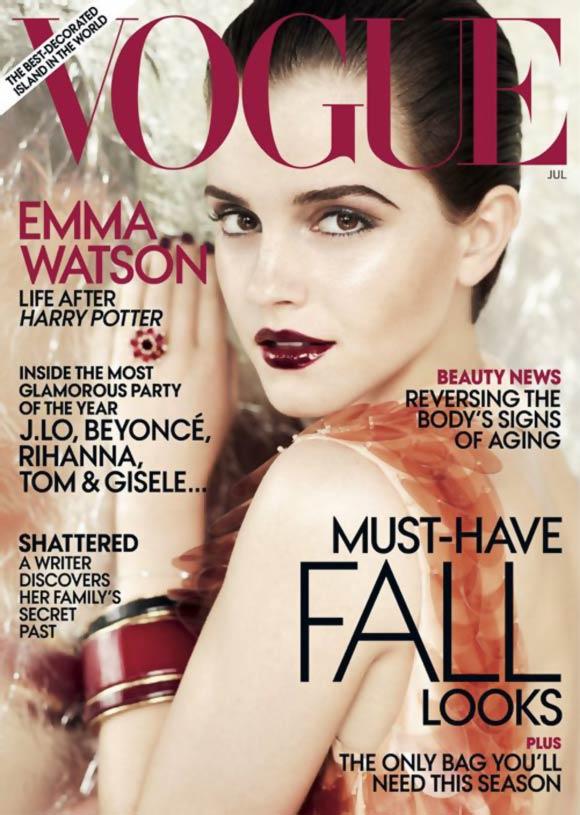 Emma Watson has admitted that she has become more experimental with makeup after she chopped off her long locks last year.
Watson says that her short haircut has made her become bolder with cosmetic choices as her face is now more exposed.
"I'm more experimental makeup," Contactmusic quoted her as telling a stylist.
"There's no way to hide when you have short hair. You really have to go for it," she added.
Image: Emma Watson
Photographs: Cover of Vogue Magazine, July 2011