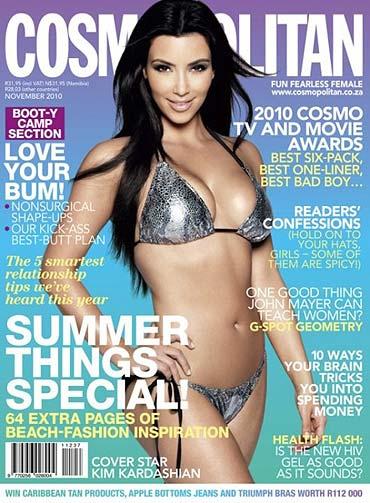 Kim Kardashian gets X-ray to prove she's not had butt implants!
Socialite Kim Kardashian has had a butt X-ray to put rumours she has implants to rest.
Kardashian, 30, accepted her sisters Kourtney and Khloe's dare to go though with the butt X-ray to "show the whole world" they are for real.
"My sisters have dared me to get a butt X-ray, because there are so many people claiming I have butt implants and I'm so tired of them," Contactmusic quoted Kim as telling a doctor in the latest episode of Keeping Up With the Kardashians.
"I really just want to get it so I can show the whole world," she stated.
Khloe suggested to the medic, that rather than going to the trouble of an X-ray, "you could just feel her ass up and see if it's real."
"You're a doctor -- you'll know," she added.
In more Kim-related news, it seems the curvy starlet wants nothing less than the perfect bridal dress for her wedding with Kris Humphries, after being spotted at Vera Wang in New York City.
Kardashian, joined by Kourtney, checked out the famous designer's gorgeous gown offerings in the presence of a film crew. And it seems she has even asked the Wang staff designing her wedding dress to sign confidentiality agreements!
Though Kardashian's wedding date has not yet been made public, recent reports suggest that the brunette beauty and her NBA playing fiance have made their decision as to when to tie the knot.
"The date that close friends of the family are being given is toward the beginning of August. They are looking at private estates in Los Angeles, since location will make it much easier for guest flying in to attend," Gossip Centre quoted an insider as saying.